LIBRARY – Expanding classical music library
The MUSICA PIANO library currently comprises 20,000 pages of high quality (many Urtexts) piano scores by all major classical composers; i.e. the complete piano works Beethoven, Bach, Mozart, Brahms, Chopin, Debussy, Grieg, Haydn, Scriabin, Mussorgsky, Schubert, Tchaikovsky and many more. Our library will grow to approximately 1 million pages within the next ten years and will be expanded to include music scores for all instruments, hundreds of ecudactional books for all music genres, full scores and parts for chamber music, orchestral works, operas etc.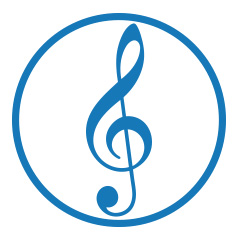 SYNTUNES – Scores synchronized in audio and video
With MUSICA PIANO you can even watch audio recordings! They are visually synchronized to the music scores – we call these Syntunes. MUSICA PIANO comes with thousands of recordings by renowned artists. We do the same with videos – watch the video and follow the artitsts' renditions on the iPad screen or send the video via AirPlay to a big screen and follow the score on your tablet. Subscribe to a Musica subscription (Syntunes, Syntunes PLUS) in order to enjoy Syntunes.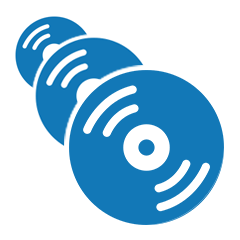 MULTIPLAY – Compare different interpretations of a phrase or piece
Listen to a single phrase or motif played by many artists in a row to compare each performers' phrasing, dynamics etc.. You can listen to the different renditions of a single phrase, motif or section and even line up your recording in Multiplay.

SEARCH – Remarkable search functions
We have three intelligent search filters:
Search pieces using text descriptions like composers' names, piece titles, work catalogue numbers, dedications etc.
Search pieces by playing melodies/motifs on the search keyboard. You can search in any key, regardless of the original key of the piece you are looking for.
Combine the text and the music search
Besides searching for specific pieces, this brings quite a surprising and interesting research opportunity. Play the melody of a contemporary pop or rock tune and be amazed by which classical composers have already used this riff! You can also establish some interesting links between the classical composers.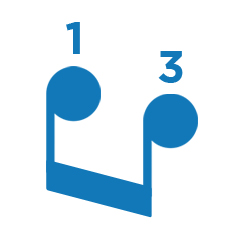 FINGERINGS – Set your own fingerings
Set your own fingerings and text annotations (unlimited sets per piece) in various colors and with finger substitutions.

RECORD YOURSELF – Create your own recordings
You can even record and synchronize yourself directly with the music scores – audio and video. By using external audio interfaces with iPad-connectivity you can even record yourself in studio quality. In order to record and synchronize yourself, you need a MUSICA PIANO subscription (Premium, Syntunes, Syntunes PLUS)

MAIL – Share fingerings, comments or own recordings
Share fingerings, annotations or own recordings – with your students, teachers, family, friends, fans …

PRINT – Unlimited printing for educational or non-commercial purposes
Print your scores as many times as you like for non-commercial or educational purpose – with or without fingerings and annotations. In order to print, you need at least the MUSICA PIANO Premium subscription.

DOWNLOAD – Offline use for your library content
Download all your purchased or subscription items (scores, Syntunes) for offline use.
MY REPERTOIRE – Build your own library
You can add and remove pieces to/from your repertoire. Have them all available at a glance.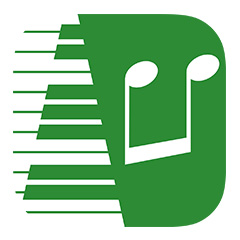 SCHOOLS
The free version comes with 4 books of piano instructions for children and adults with free downloadable Syntunes – recorded by the young and talented students of the Hungarian author.